If you have not driven down Pope Ave on Hilton Head Island recently you may not be aware on all the construction that is taking place. Currently there are 2 large projects underway… One is the new Marriott hotel which is 5 stories plus a rooftop pool and bar. The other project is the new Lowcountry Celebration Park that consists of 9 acres located behind the Coligny Beach parking lot.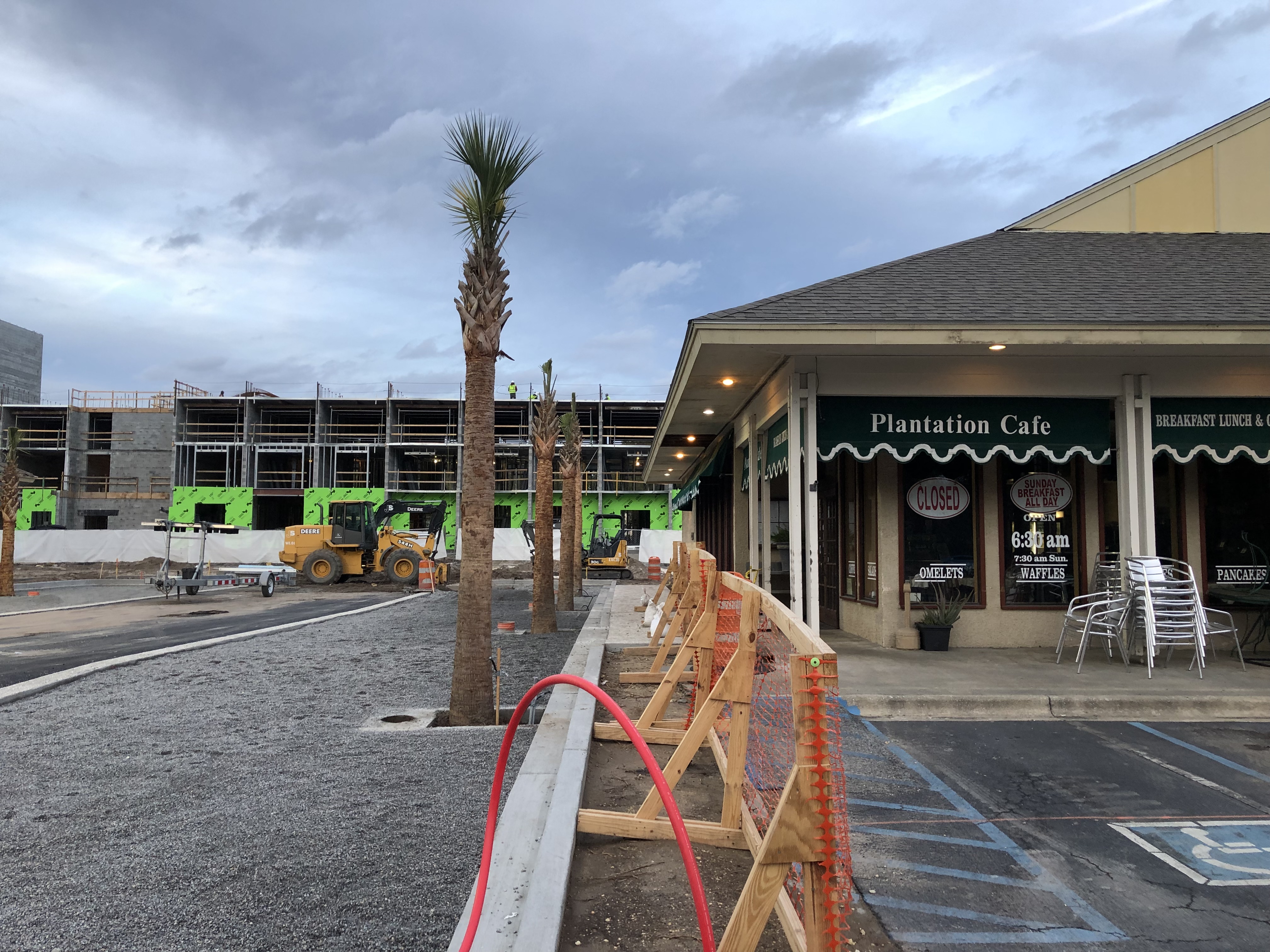 The Courtyard Marriot Hotel is close to the beach with access through the Coligny Beach Park and it will have 115 rooms, six stories including the rooftop pool and bar and it is set for completion in September of 2019. The new construction being done is part of the Heritage Plaza revitalization project where several buildings were razed to make room for the hotel on the 4.23-acre site. Also included in the project is a facelift for the existing buildings that house Sage Room, New York City Pizza, Plantation Café and Deli and Billy's Bike Rentals, all of which will remain open during and after the completion of the project. There will also be one stand alone new structure added to the road frontage along Pope Avenue.
Celebration Park is the redevelopment of land the town purchased, where the Legends Mini Golf was previously located. The park will feature a drop off area with bathroom facilities off Lagoon Road, a children's museum, a concert pavilion and playground. Also incorporated in the project there will be improvements to the Coligny Beach parking lot, additional walking and biking paths, traffic flow improvements, exercise stations and a second drop off location on Pope Ave. The project is anticipated to be completed by summer of 2020.
Check out these Oceanfront and Ocean View Homes and Villas for Sale
The reinvestment in Hilton Head Island can be seen from the North End to the South End with many projects in between. Improvements over recent years have included everything from shopping centers being redeveloped, restaurants being added or updated, road improvements, beach re-nourishment, private neighborhood improvements, marina dredging and many other projects. The efforts have not gone unnoticed with many recent recognitions in travel magazines with Hilton Head Island being ranked as a top resort destination. The value of real estate in the area has increased due to these improvements however those values have not been realized in the sales prices. These major improvements along with great interest rates means it is the perfect time to buy your Dream Beach Home on Hilton Head Island.